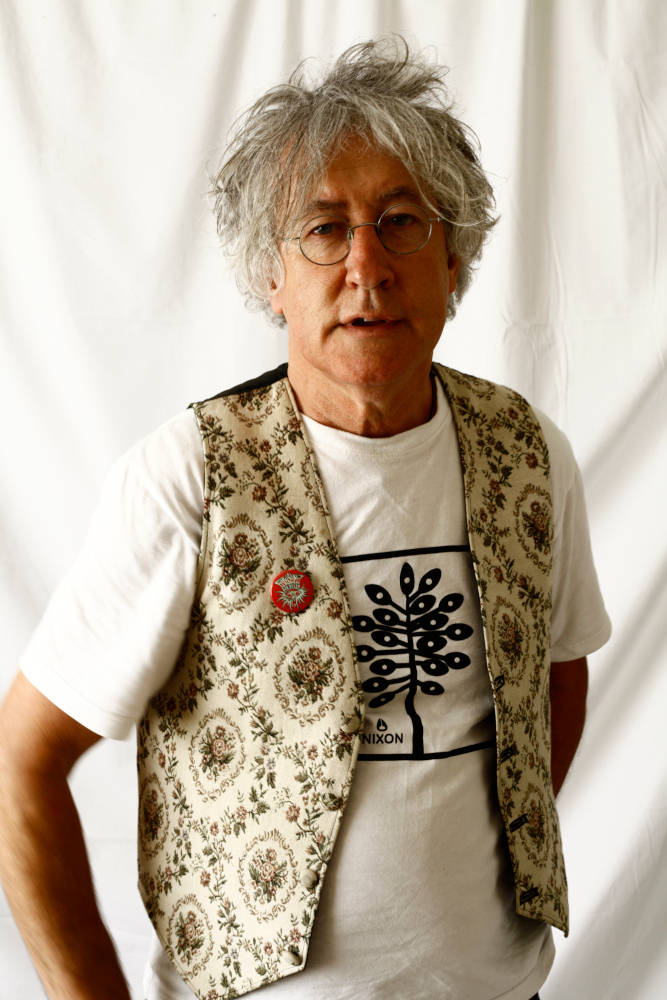 Wearing three hearts on his sleeve: poet Mark Raffills
"…wearing three hearts on his sleeve, handling his damning like Little John's staff, a bent bough from the strongest tree, consumed by the fire of what it means to be free…" Hallelujah by Mark Raffills
Some years ago, Nelson Mail reviewer Matt Bowler wrote of Raffills, "The live poet is obvious; the words have both a lyrical and rhythmic quality. There is a depth to the poetry but at the same time, its heart is on its sleeve."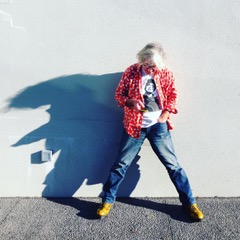 Words have been Mark Raffill's stock-in-trade for over 30 years. Whether scribbling dispatches from the famine-stricken Horn of Africa or penning reviews of rock albums, the Nelson/Golden Bay-based poet, publisher, journalist, columnist and publicist has crafted text as though his life – and the lives of others – depended on it.
But it has never just been about words on paper or text on screen. A finalist in the NZ Poetry Slam 2011 and 2015, Mark Raffills has shared the stage with the likes of Hone Tu Whare, Rachel Bush and David Eggleton. He has performed at venues throughout NZ, as well as a couple in Australia, either solo or with the bluegrass/folk/blues-based Dirt Floor Alliance.
As well as regular solo gigs around the country, Raffills has performed with American slam champions Carrie Rudzinski and Ken Arkind under the banner The Slam Poetry Show. He has built a show around Mark Twain's War Prayer and performed it at a number of venues around the country, including the Nelson and NZ Fringe Festivals.
In the past 4 years he has had over 105,000 views of his weekly Thursday video poems on Facebook and has published around 1,450 short poems on Twitter during that time.
Raffills founded and ran Nelson Live Poets Society back in1993 (still going after 28 years!) and helped the late Joe Bell set up Golden Bay Live Poets Society a couple of years later which he currently co-ordinates. "It is all about fostering and affirming and encouraging emerging writers and performers," he says.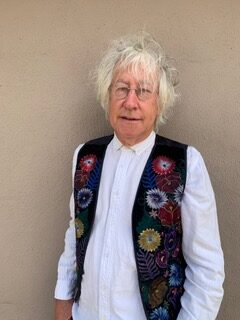 Matters of the heart, our place on the planet and observations of family and friends, are muse and inspiration for the poems which so far have found their way into three self-published collections: 'The Cornfield and other Poems', 'Grace and Favour' and 'Loved, Mis-loved and Loved Again'.
Raffill's ear for spoken rhythms and love of the live gig has been fuelled by a parallel career as a concert and event promoter, band and night club manager, youth worker, journalist, communications advisor, editor and former jug band musician!
Such diversity provides fertile soil for a poet's musings as do four-plus decades of adventurous and close-knit family life. Mark lives with his wife Jeanie in the Parapara Valley, Golden Bay, New Zealand.
Booking Raffills
"The live performance gets the adrenalin going," says Raffills. "It is one thing to get the words out of the head and heart and on to the page; it is another to convey them across the space that exists between the page and the audience."
Mark Raffills is almost certainly available to perform at your concert, festival, cafe, pub or gig. Where there's an audience, he'll be there.
To talk to Mark about getting him to your event, contact: [email protected]